Keyboard controls and instructions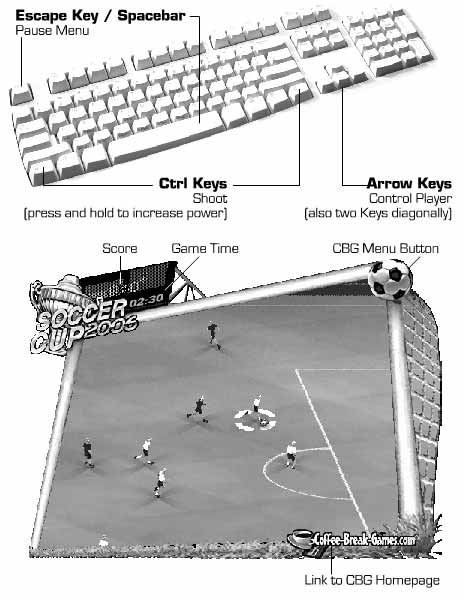 You control whichever of your players is nearest to the ball. A circle will highlight that player at all times.
Move your player with the arrow keys. Pass the ball or perform a tackle with the Ctrl key. Increase shooting distance by holding the button while in possession of the ball.
Official soccer regulations are used throughout the tournament.